Property Development
Property development finance can be complex. Mortgagemove's expert advisers have access to an extensive network of lenders, helping developer clients find the most suitable funding solutions.
What is property development finance?
Property development can be residential or commercial. It can be buying buildings for renovation or extension, or buying land and undertaking new construction.
Because property development covers such a diverse range of activities, there are often specific types of finance or specific lenders catering for the project in question. 
Also, the experience of the property developer is likely to be a factor that impacts on the decision to lend.
COMMERCIAL MORTGAGES ARE NOT REGULATED BY THE FINANCIAL CONDUCT AUTHORITY 
What type of finance is available for property developers?
The type of finance you need is likely to depend on the level and type of development being undertaken – light refurbishment, extensive renovation or new build from the ground-up – whether it's a commercial or residential development, and how long the project is expected to take to complete.
There are deals available to buy properties in various conditions, and also to buy land. There are deals for buying at auction as well as via an agent. There are funding solutions for commercial developments and residential. There are straightforward loans with staged-payments and finance where interest is added to the loan and paid on the sale of property, refinancing at a later stage or exit from the deal.
Finance for property development can be complex, and so having an expert adviser to help you understand what is right for you is essential. Getting the right deal can have a big impact on speed and profitability of the project.
How Mortgagemove can help
Success in property development depends on understanding the market and the needs of the area, followed by the ability to execute a plan on time and on budget.
Our advisers have expert industry knowledge and access to a panel of lenders, helping our developer clients secure the best finance solution.
Contact us today to find out more.
COMMERCIAL MORTGAGES ARE NOT REGULATED BY THE FINANCIAL CONDUCT AUTHORITY.
Start enquiry
01
Tell us about you
Complete our new client discovery form online and let us know the most convenient time for our advisor to call you.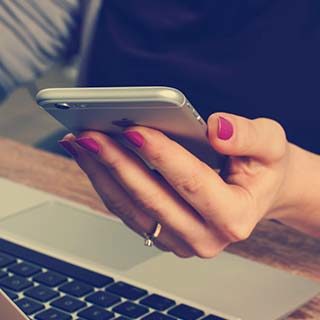 02
We'll find you the best deal
A short introductory call with our advisor will establish the lenders available to you and your most cost-effective solutions.
03
In safe hands
We manage the entire mortgage process from application to completion and are always on-hand to assist your estate agent or conveyancer.
04
Keeping you cost-effective
We track your mortgage throughout the term and will contact you before it's time to remortgage onto a better deal.
Our full range of services
First-time buyer
Home mover
Remortgaging
Buy to let (own name)
Buy to let (ltd company)
Holiday let
House of Multiple Occupation (HMO)
Student let
Help to Buy (equity loan)
Shared ownership
Right To Buy
Self-build
Bridging finance (residential)
Bridging finance (commercial)
Development finance
Portfolio buy to let
Lending into retirement
Retirement interest-only
Equity release
Second charge
Secured loans (residential)
Secured loans (buy to let)
Home improvement
Product transfer
Mortgage Calculator
Get a quick estimate of your mortgage repayments with our useful mortgage calculator. Please note this is for guidance purposes only.
Mortgage Tips & Latest News
Curated by our team of industry experts, our guides give an insight into all aspects of property finance, insurance and the property-buying process.
All Articles