First-Time Buyers
Buying your first home can be an exciting and emotional experience, and Mortgagemove will ensure it's not a disappointing one. We help you secure an Agreement in Principle (AIP), giving you credibility and confidence to offer when the right property becomes available.
Call today on 0333 005 0333 for a 15 minute assessment of your needs.
Are you a first-time buyer looking for the best mortgage deal?
At Mortgagemove, we search so you can save. We understand that sourcing your first mortgage can be a daunting process, so with a 15 minute discovery call, we can quickly ascertain your needs and start looking for the best mortgage offers suited to your needs. Get in touch today.
Get in touch
What are your mortgage options as a first-time buyer?
As a first-time buyer, you have access to the full range of mortgages on the market, plus exclusive first-time buyers deals and government schemes such as Help to Buy and Shared Ownership.
Help to Buy makes it easier for first-time buyers to get on the property ladder. Available on new-build properties up to the value of £600,000, the scheme allows first-time buyers to secure a home with just a 5% deposit and 75% mortgage. The government provides a loan for the remaining 20%, which doesn't have to be paid off for the first five years.
With Shared Ownership, first-time buyers can buy between 25% of 75% of a property's value – either using a mortgage or savings – and pay rent on the remaining share. They then have the option of buying a larger share when they can afford it.
Mortgagemove can assist any first-time buyer looking to purchase a home through Help to Buy or Shared Ownership.
Key considerations when buying your first home
You need to know how much you can borrow, and that means applying for an Agreement in Principle (AIP). Do this before you have your heart set on a property  to avoid missing out. An AIP isn't a guaranteed mortgage – the final offer will depend on more stringent financial checking – but it's an indication of how much you have to spend on a property.
Make sure you have enough money behind you to cover the costs attached to buying a property. You'll need money for:
a deposit; the more you can put down, the less you need to borrow (this can make it easier and cheaper to get a mortgage).
additional costs like surveys and legal fees.
appropriate mortgage protection cover.
home and contents insurance.
stamp duty if over £300,000.
YOUR HOME MAY BE REPOSSESSED IF YOU DO NOT KEEP UP YOUR MORTGAGE REPAYMENTS.
How Mortgagemove can help
When you're looking to apply for your first mortgage, we will arm you with knowledge of the process and provide you with that all-important AIP. We understand the needs of individual customers and have access to a wide network of mortgage products and providers, including deals that are not available on the high street.
We will manage the entire mortgage process for you, and at times we can even deal with estate agents, offers and solicitors on your behalf.
Contact us today to find out how we can help you.
Start enquiry
01
Tell us about you
Complete our new client discovery form online and let us know the most convenient time for our adviser to call you.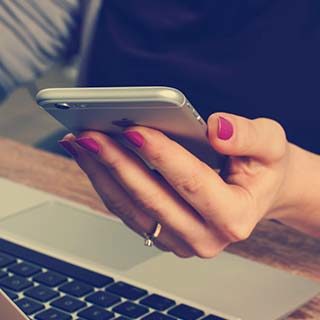 02
We'll find you the best deal
A short introductory call with our adviser will establish the lenders available to you, and present a range of suitable options.
03
In safe hands
We manage the entire mortgage process from application to completion and are always on-hand to assist your estate agent or conveyancer.
04
Keeping you cost-effective
We track your mortgage throughout the term and will contact you before it's time to remortgage onto a better deal.
Our full range of services
First-time buyer
Home mover
Remortgaging
Buy to let (own name)
Buy to let (ltd company)
Holiday let
House of Multiple Occupation (HMO)
Student let
Help to Buy (equity loan)
Shared ownership
Right To Buy
Self-build
Bridging finance (residential)
Bridging finance (commercial)
Development finance
Portfolio buy to let
Lending into retirement
Retirement interest-only
Equity release
Second charge
Secured loans (residential)
Secured loans (buy to let)
Home improvement
Product transfer
Mortgage Calculator
Get a quick estimate of your mortgage repayments with our useful mortgage calculator. Please note this is for guidance purposes only.
Mortgage Tips & Latest News
Curated by our team of industry experts, our guides give an insight into all aspects of property finance, insurance and the property-buying process.
All Articles