Auction Finance
At Mortgagemove we fully understand the requirements of auction finance. Whether you're looking for a buy-to-let investment, refurbishment project, or a new-build development, we can search the market and source the best finance solution for you.
Can I use a mortgage for an auction purchase?
People believe you can only buy at auction if you have full cash funds available. It's great to do it that way if you can, but many people can't, and that is where we come in. You can still grab a bargain using standard or specialist mortgages, as well as bridging finance and commercial loans.
Property auctioneers usually publish their catalogue in hard copy and online around a month prior to the auction date. If you see a property that interests you, Mortgagemove can help you in preparation for your bidding.
Block viewings will be arranged for specific dates and, as well as being your only opportunity to view the property, they are your best chance to get a building survey or valuation undertaken. You don't want to buy something and get a nasty surprise afterwards – and sales are not subject to survey – so it can also be prudent to involve a builder or architect at this stage too. This will give you a better idea of how much you should pay for the property.
On the day, you can bid in person, by proxy, or over the phone. It's vitally important to set your budget and try to stick to it. 
How does an auction-financed purchase work?
If you are successful in your bid, you will have to pay a 10% deposit immediately. The balance is generally due within 28 days. That being the case, time is of the essence; many people choose to have a valuation done in advance, or immediately after successfully securing the property depending if they're using traditional mortgage, bridging finance, or a commercial loan. 
Either way, you should certainly secure some form of agreement in principle (AIP) prior to the auction, but it's important to note this is not a guarantee of a mortgage.
How can Mortgagemove help
Buying a property at auction can be exciting and competitive, especially if you're doing it for the first time.
Our advisers have expert knowledge of the auction process, and access to an extensive panel of products and providers. That allows us to source the best auction finance solution to suit your individual needs.
Call us today to discuss how we can help you.
SOME BUY TO LET MORTGAGES AND BRIDGING FINANCE ARE NOT REGULATED BY THE FINANCIAL CONDUCT AUTHORITY.
Start enquiry
01
Tell us about you
Complete our new client discovery form online and let us know the most convenient time for our advisor to call you.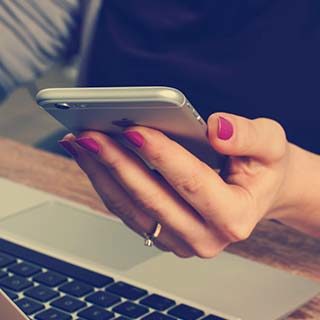 02
We'll find you the best deal
A short introductory call with our advisor will establish the lenders available to you and your most cost-effective solutions.
03
In safe hands
We manage the entire mortgage process from application to completion and are always on-hand to assist your estate agent or conveyancer.
04
Keeping you cost-effective
We track your mortgage throughout the term and will contact you before it's time to remortgage onto a better deal.
Our full range of services
First-time buyer
Home mover
Remortgaging
Buy to let (own name)
Buy to let (ltd company)
Holiday let
House of Multiple Occupancy (HMO)
Student let
Help to Buy (equity loan)
Shared ownership
Right To Buy
Self-build
Bridging finance (residential)
Bridging finance (commercial)
Development finance
Portfolio buy to let
Lending into retirement
Retirement interest-only
Equity release
Second charge
Secured loans (residential)
Secured loans (buy to let)
Home improvement
Product transfer
Mortgage Calculator
Get a quick estimate of your mortgage repayments with our useful mortgage calculator. Please note this is for guidance purposes only.
Mortgage Tips & Latest News
Curated by our team of industry experts, our guides give an insight into all aspects of property finance, insurance and the property-buying process.
All Articles