Bad Credit Mortgages
Bad credit needn't destroy your dream of owning your own home. With access to the high-street and specialist lenders, Mortgagemove can help get you onto the property ladder or remortgage to a better deal, even if your credit history isn't perfect.
Can I still get a mortgage with bad credit?
Let us put your mind at rest: you can get a mortgage with bad credit. At Mortgagemove, we have access to specialist lenders who are willing to look at each situation on a case-by-case basis.
The things that will be taken into account include your credit rating, whether you have made up any missed payments, the age of the adverse credit events (the longer ago they were, the less impact they will have now) and how much debt you are currently carrying.
What mortgage options are available?
As a general rule, you have access to the same types of mortgage as everyone else – but you may have to pay more in fees and interest rates. If you still have outstanding debts, you may be required to clear some or all of them before you are considered. You may also have to borrow at a lower loan-to-value (LTV) and take the mortgage out over a shorter term. These conditions reduce your risk to a lender.
Adverse credit events such as a County Court Judgment (CCJ), payment defaults, debt management plans, remain on your credit report for six years, after which they disappear. The worst-case scenario is that you have to sit it out for a period of time – but that gives you more time to reduce any debt you have and save up a bigger deposit. This can help you get a better deal in the long run.
How Mortgagemove can help
When you have bad credit, getting a mortgage can feel impossible. However, it doesn't have to be. Our expert mortgage advisors have experience of dealing with bad credit mortgages, plus access to a network of specialist lenders.
We understand everyone's circumstances are different, and we'll help you get a deal that's right for you. Get in touch to discuss your options.
YOUR HOME MAY BE REPOSSESSED IF YOU DO NOT KEEP UP YOUR MORTGAGE REPAYMENTS.
Start enquiry
01
Tell us about you
Complete our new client discovery form online and let us know the most convenient time for our adviser to call you.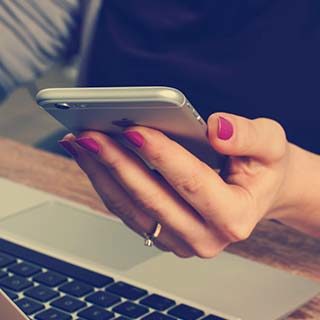 02
We'll find you the best deal
A short introductory call with our adviser will establish the lenders available to you and the right solutions.
03
In safe hands
We manage the entire mortgage process from application to completion and are always on-hand to assist your estate agent or conveyancer.
04
Keeping you cost-effective
We track your mortgage throughout the term and will contact you before it's time to remortgage onto a better deal.
Mortgage Calculator
Get a quick estimate of your mortgage repayments with our useful mortgage calculator. Please note this is for guidance purposes only.
Our full range of services
First-time buyer
Home mover
Remortgaging
Buy to let (own name)
Buy to let (ltd company)
Holiday let
House of Multiple Occupation (HMO)
Student let
Help to Buy (equity loan)
Shared ownership
Right To Buy
Self-build
Bridging finance (residential
Bridging finance (commercial)
Development finance
Portfolio buy to let
Lending into retirement
Retirement interest-only
Equity release
Second charge
Secured loans (residential)
Secured loans (buy to let)
Home improvement
Product transfer
Mortgage Tips & Latest News
Curated by our team of industry experts, our guides give an insight into all aspects of property finance, insurance and the property-buying process.
All Articles