Moving Home
Moving home is a great opportunity to review your finances. Mortgagemove helps you secure your new home with the right mortgage deal, plus we can assist you with any additional funding requirements from our extensive network of lenders.
Get the right mortgage deal when moving house
When you move house, it can signal the start of a new phase in your life. An element of that can be restructuring your finances and looking at what new mortgage deals are now open to you. For example, moving onto a better interest rate can save you thousands over the term of a mortgage.
When you sell your existing property, the equity you have built up while living there can mean a better or shorter mortgage may be available on your next purchase. If you are downsizing, that effect can be further magnified.
Alternatively, when taking a step up the property ladder, you may need to borrow more. In this case, changing from a variable rate to a fixed-rate mortgage can give you peace of mind that your payments remain fixed for a number of years.
Key considerations when switching your mortgage
While switching can save you money on repayments, you should make sure you don't fall foul of penalty clauses by ending your existing mortgage early. We take all details of your current deal into account when accessing your future options. The savings on a new mortgage deal could still easily outweigh an applicable early repayment charge.
The more you have available to put down as a deposit, the less you have to borrow. That's obvious, but what it translates to in mortgage terms is the loan-to value ratio, or LTV. Generally speaking, the lower the LTV, the less the perceived risk to the lender, meaning more favourable terms and a wider range of the mortgage products will be available to you.
How Mortgagemove can help
Switching your mortgage can feel like a big step, especially when you have moving home to contend with as well. Our advisers have expert knowledge and access to a wide network of lenders, ensuring we source the best mortgage product for you from our panel of lenders.
We will guide you every step of the way, and will contact you in advance of any fixed term coming to an end to ensure you're on the most cost-effective deal available. Everyone's needs are different and we tailor our approach to suit you.
Get in touch for more information.
YOUR HOME MAY BE REPOSSESSED IF YOU DO NOT KEEP UP YOUR MORTGAGE REPAYMENTS.
Start enquiry
01
Tell us about you
Complete our new client discovery form online and let us know the most convenient time for our adviser to call you.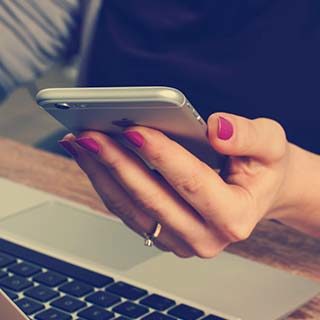 02
We'll find you the right deal
A short introductory call with our adviser will establish the lenders available to you and the right solution.
03
In safe hands
We manage the entire mortgage process from application to completion and are always on-hand to assist your estate agent or conveyancer.
04
Keeping you cost-effective
We track your mortgage throughout the term and will contact you before it's time to remortgage onto a better deal.
Mortgage Calculator
Get a quick estimate of your mortgage repayments with our useful mortgage calculator. Please note this is for guidance purposes only.
Our full range of services
First-time buyer
Home mover
Remortgaging
Buy to let (own name)
Buy to let (ltd company)
Holiday let
House of Multiple Occupation (HMO)
Student let
Help to Buy (equity loan)
Shared ownership
Right To Buy
Self-build
Bridging finance (residential)
Bridging finance (commercial)
Development finance
Portfolio buy to let
Lending into retirement
Retirement interest-only
Equity release
Second charge
Secured loans (residential)
Secured loans (buy to let)
Home improvement
Product transfer
Mortgage Tips & Latest News
Curated by our team of industry experts, our guides give an insight into all aspects of property finance, insurance and the property-buying process.
All Articles